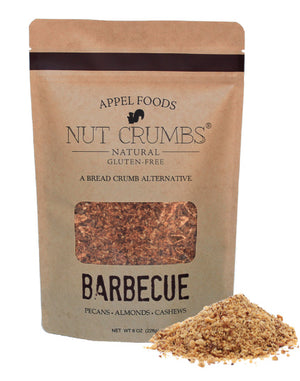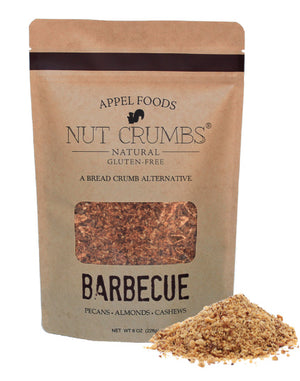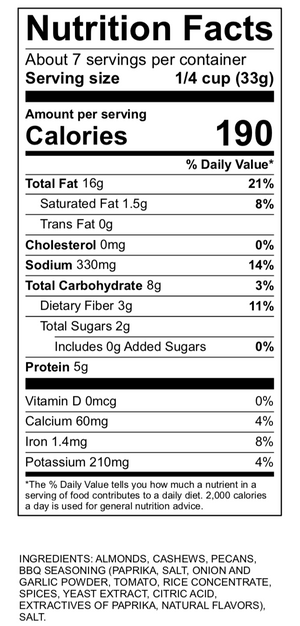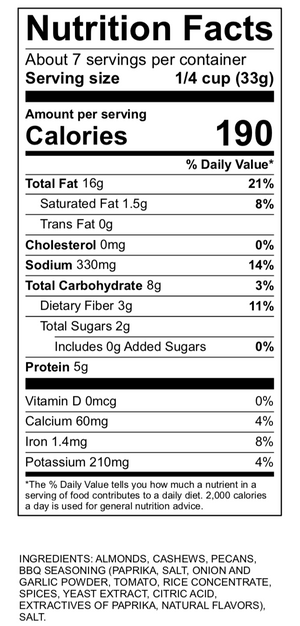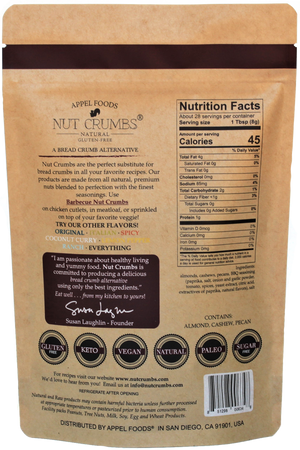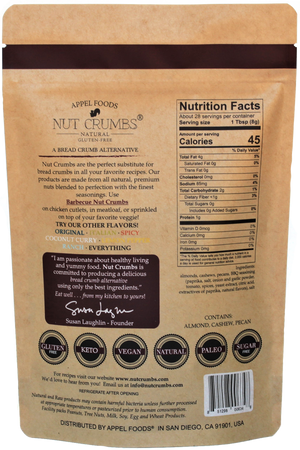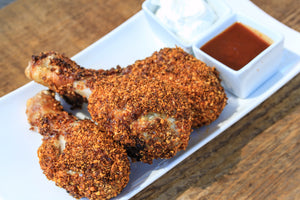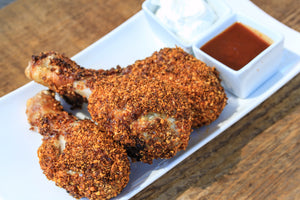 On Sale
Barbecue
Appel Foods - Nut Crumbs - Bread Crumb Alternative - Gluten Free - Sugar Free - Low Carb - Low Sodium - Raw, Premium Nuts (Barbecue)
HEALTHY ALTERNATIVE TO BREAD CRUMBS: And you may just never look back from this tasty gluten-free, Paleo, and Keto-friendly bread crumb Alternative. MADE FROM RAW, PREMIUM NUTS: Taste the difference with this natural and healthy texture and flavor booster for chicken, shrimp, eggplant, soups, and sauces.
MEET YOUR NEW FAMILY FAVORITE: Blended with spices you and your family both know and love, you're likely to see your favorite dishes vanish even faster!
Ingredients:
ALMONDS, CASHEWS, PECANS, PAPRIKA, ONION POWDER, GARLIC POWDER, TOMATO, YEAST EXTRACT, CITRIC ACID, & SALT
Bbq Nut Crumbs
I love how these taste with chicken. After I bake the chicken the meat is very moist and tender. You can cut it with a fork.
Loved it on baked pork chops!
Yummy!
This flavoring is so good. I air fried chicken coated with the Italian seasoned nutcrumbs and Barbeque nutcrumbs, and while both are deliciousl, I gravitated to the bbq.