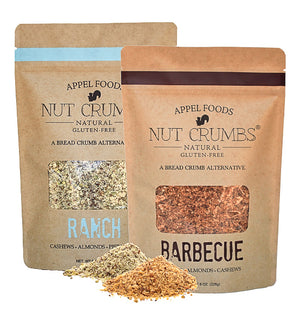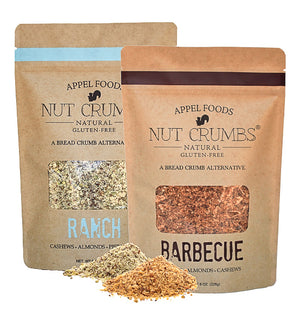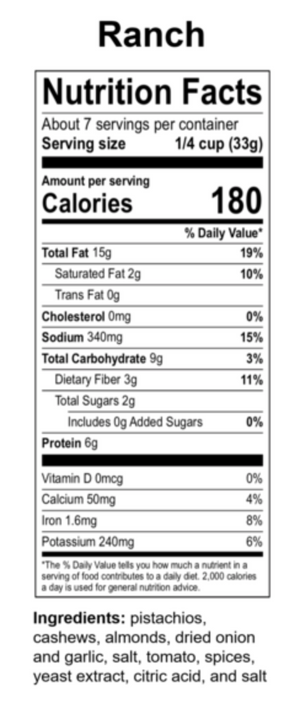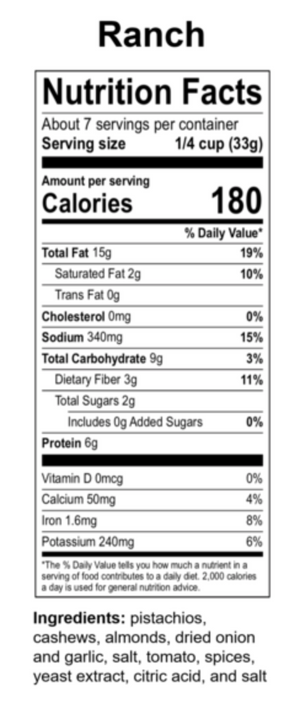 On Sale
Ranch | Barbecue Combo Pack
Appel Foods - Nut Crumbs - Bread Crumb Alternative - Gluten Free - Sugar Free - Low Carb - Low Sodium - Raw, Premium Nuts (Ranch & Barbecue) 2 pack
HEALTHY ALTERNATIVE TO BREAD CRUMBS: And you may just never look back from this tasty gluten-free, Paleo, and Keto-friendly bread crumb Alternative.

MADE FROM RAW, PREMIUM NUTS: Taste the difference with this natural and healthy texture and flavor booster for chicken, shrimp, eggplant, soups, and sauces.

MEET YOUR NEW FAMILY FAVORITE: Blended with spices you and your family both know and love, you're likely to see your favorite dishes vanish even faster!
Ingredients: 
Ranch: ALMONDS, CASHEWS, PISTACHIOS, DRIED ONION, DRIED GARLIC, TOMATO, YEAST EXTRACT, CITRIC ACID, & SALT
Barbecue: ALMONDS, CASHEWS, PECANS, PAPRIKA, ONION POWDER, GARLIC POWDER, TOMATO, YEAST EXTRACT, CITRIC ACID, & SALT
I love the ranch but haven't tried the bbq yet. Great product
Nut Crumbs
Delicious!!! Use them on everything. Even shipped some to my son. And he is loving them too.
Nut Crumbs are my go to! I have a daughter with gluten allergy & these have been a great substitution for SO many items requiring bread crumbs or coating with flour.
Ranch|BBQ combo pack
When the order arrived it had only the ranch, lemon pepper and spicy ! There was no BBQ.