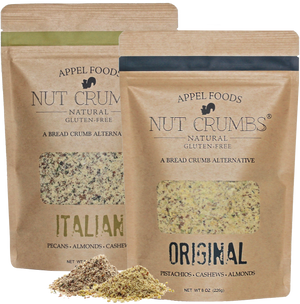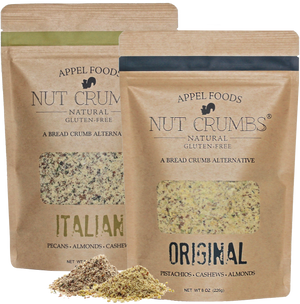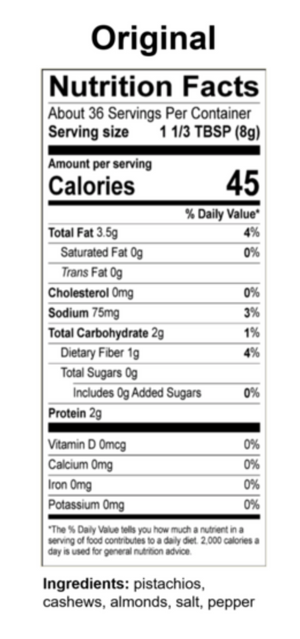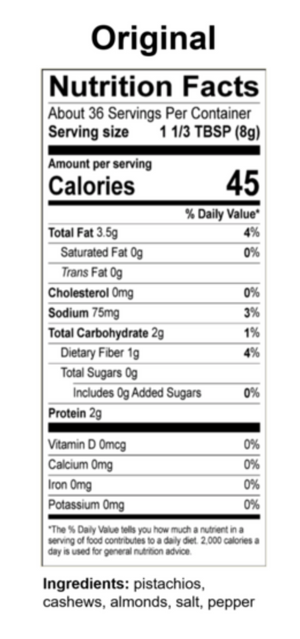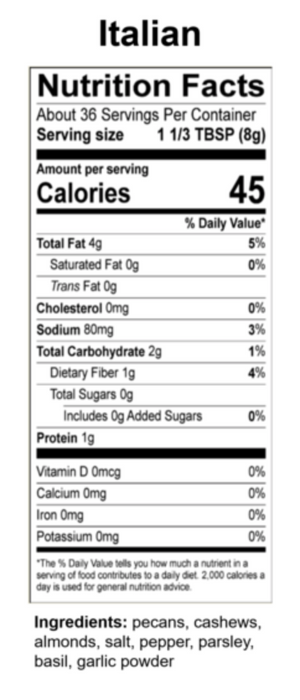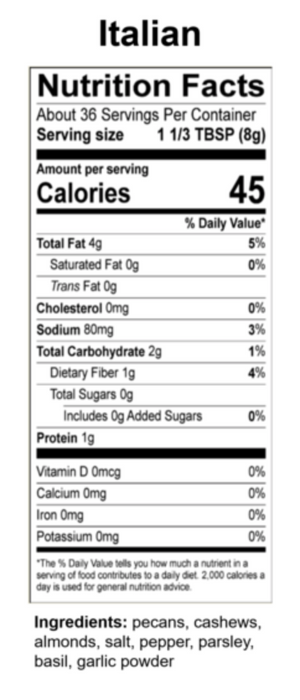 On Sale
Italian | Original Combo Pack
Appel Foods - Nut Crumbs - Bread Crumb Alternative - Gluten Free - Sugar Free - Low Carb - Low Sodium - Raw, Premium Nuts (Original & Italian) 2 pack

HEALTHY ALTERNATIVE TO BREAD CRUMBS: And you may just never look back from this tasty gluten-free, Paleo, and Keto-friendly bread crumb Alternative.

MADE FROM RAW, PREMIUM NUTS: Taste the difference with this natural and healthy texture and flavor booster for chicken, shrimp, eggplant, soups, and sauces.

MEET YOUR NEW FAMILY FAVORITE: Blended with spices you and your family both know and love, you're likely to see your favorite dishes vanish even faster!
Never received order
Can you confirm my order was shipped? I never received my first order.
Donald Simmons
5065 N Lauralwood St.
Heber City Utah 84032
[****] cell
Italian | Original Combo Pack
These are replacing tradition breadcrumbs
I've wanted to reduce my carb intake and lower my cholesterol. These nut crumbs are a fabulous replacement. I've used them for chicken parmesan as well as when making fish fillets. My family loves them, and no one notices the replacement. They're so much more flavorful than bread crumbs.
Meat Loaf
I was hoping the nutcrumbs tasted more like breadcrumbs.
Great Product!
Finally able to make meatballs without using flax seed!! I'm GF and items that traditionally call for bread crumbs have been a challenge. The Italian crumbs are so great - making fried chicken soon with the Original. Thank you!