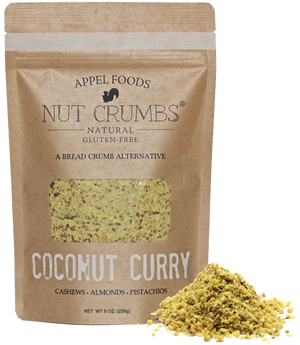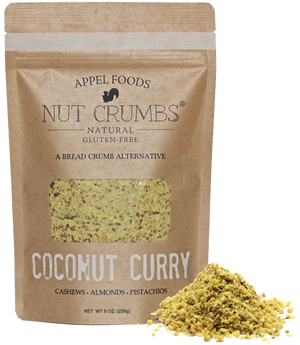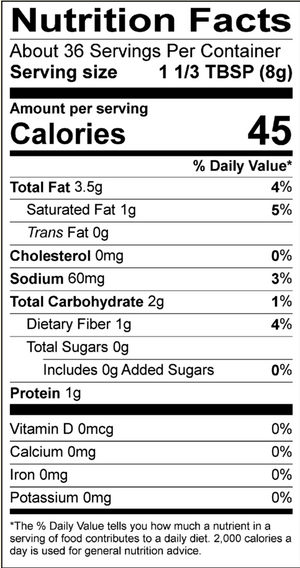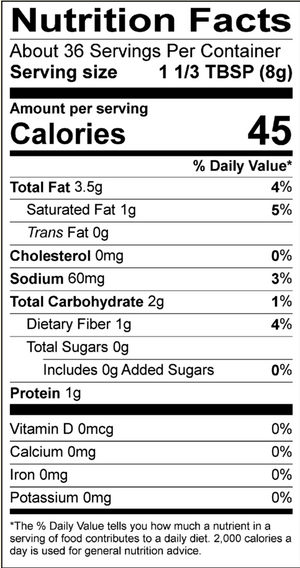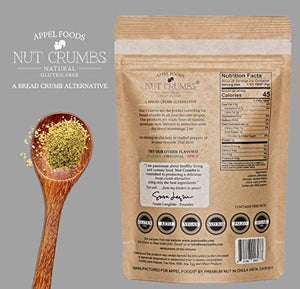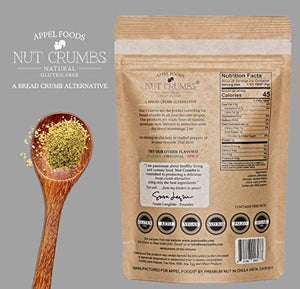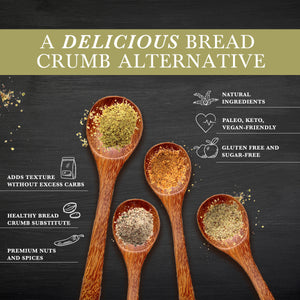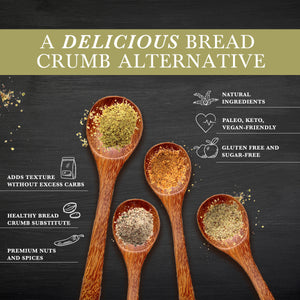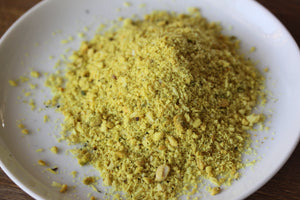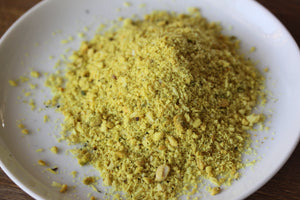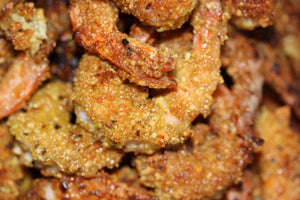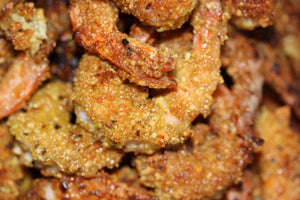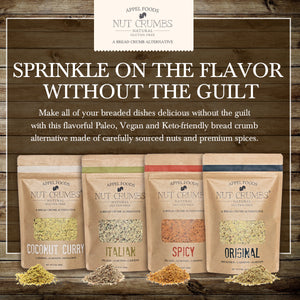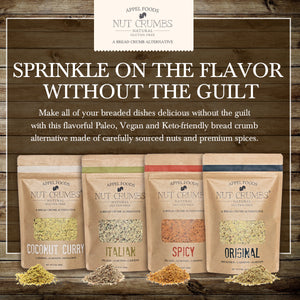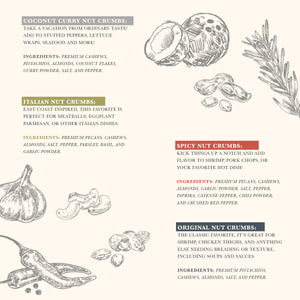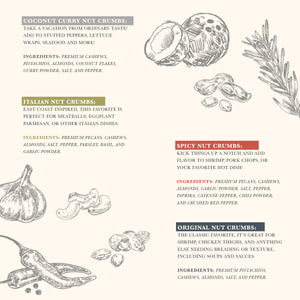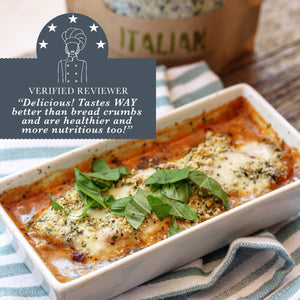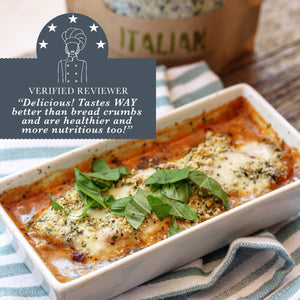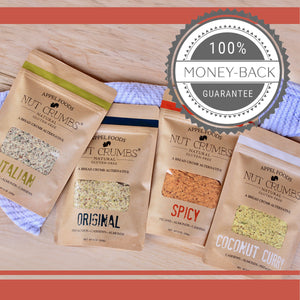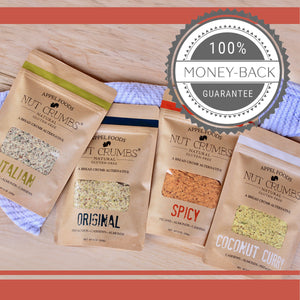 On Sale
Coconut Curry
Appel Foods - Nut Crumbs - Bread Crumb Alternative - Gluten Free - Sugar Free - Low Carb - Low Sodium - Raw, Premium Nuts (Coconut Curry)
HEALTHY ALTERNATIVE TO BREAD CRUMBS: And you may just never look back from this tasty gluten-free, Paleo, and Keto-friendly bread crumb Alternative.

MADE FROM RAW, PREMIUM NUTS: 

Taste the difference with this natural and healthy texture and flavor booster for chicken, shrimp, eggplant, soups, and sauces.
MEET YOUR NEW FAMILY FAVORITE: Blended with spices you and your family both know and love, you're likely to see your favorite dishes vanish even faster!
Ingredients: ALMONDS, CASHEWS, PISTACHIOS, CURRY POWDER, DRIED COCONUT FLAKES, SALT, & PEPPER
adds an excellent flavor to fish
Coconut Curry Nutcrums Great
I love using this nutcrumb mix on fish and on chicken.
Delicious
Used the Italian crumbs on fish last night. Wonderful to have variety on Keto. Also enjoyed the coconut curry on chicken. Nice texture and flavor!
Coconuts!
I love these nut crumbs! Flavors is great. And so healthy. Definitely will keep purchasing.
Was deliveted on 12/1, and have not used yet and will not be foing so in the near future.