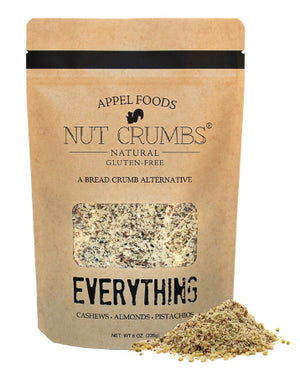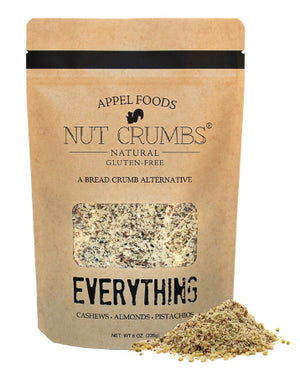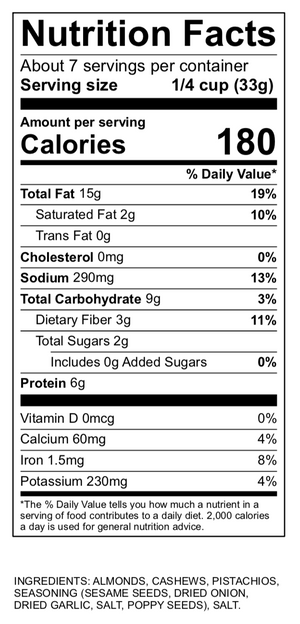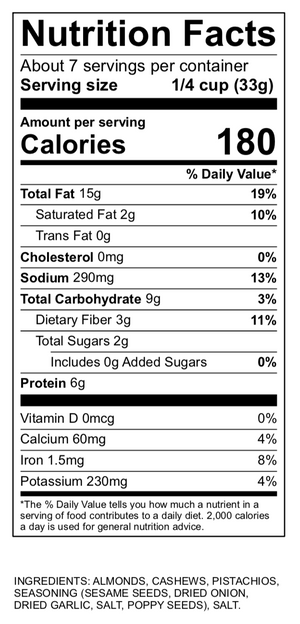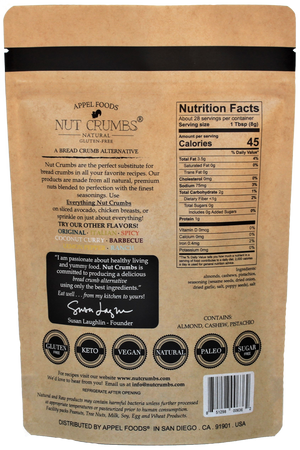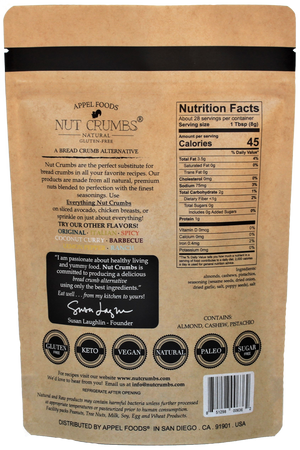 On Sale
Everything
Appel Foods - Nut Crumbs - Bread Crumb Alternative - Gluten Free - Sugar Free - Low Carb - Low Sodium - Raw, Premium Nuts (Everything)
HEALTHY ALTERNATIVE TO BREAD CRUMBS: And you may just never look back from this tasty gluten-free, Paleo, and Keto-friendly bread crumb Alternative.

MADE FROM RAW, PREMIUM NUTS: Taste the difference with this natural and healthy texture and flavor booster for chicken, shrimp, eggplant, soups, and sauces.

MEET YOUR NEW FAMILY FAVORITE: Blended with spices you and your family both know and love, you're likely to see your favorite dishes vanish even faster!
The perfect mix of premium pistachios, cashews, and almonds blended with everything (like the bagel) seasoning.
Everything Nut Crumbs are the perfect ingredient for avocado toast, roasted veggies, or your favorite "breaded" dish!
Ingredients: pistachios, cashews, almonds, sesame seeds, dried onion, dried garlic, salt, and poppy seeds
I love nut crumbs
Been using them for a long time.
Love!
Love the product! Amazing! Just too expensive!
Amazing
I have ordered several times and I simply love these products. They are so good and tasty. Every time I make myself version of my dinner with these products and then a version with regular breadcrumbs. My company always ask to taste mine and then I have no left overs cause they are amazed at the taste. I think I have turned some people towards your products. Absolutely delicious. Thank you
Love this product
I have told all of my friends about Nut Crumbs, awesome product!
Delicious!! And so versatile!
The Best Nut Crumbs on the market! Love the taste and texture and they add that special something to so many dishes!