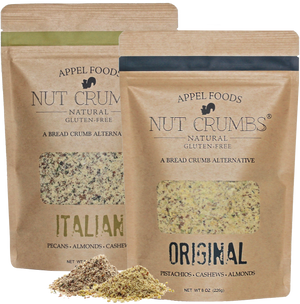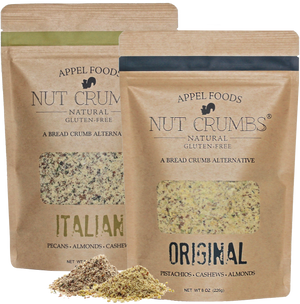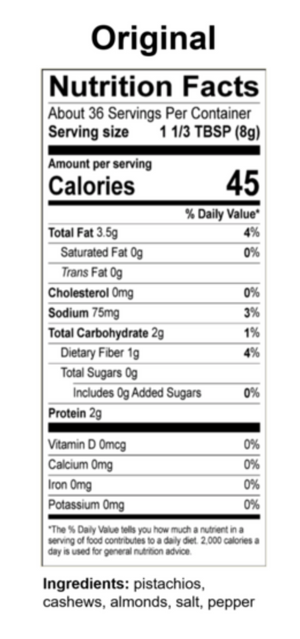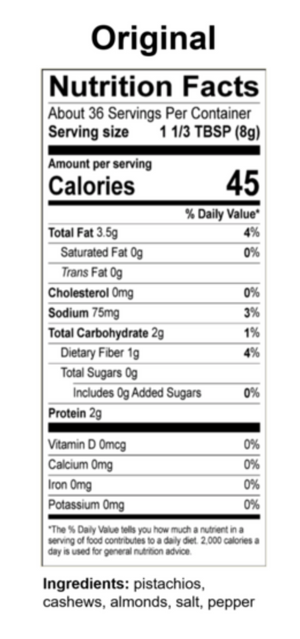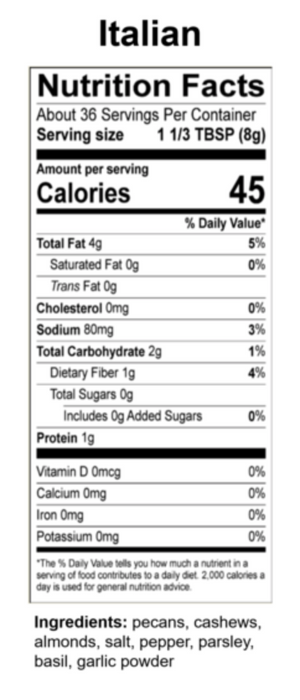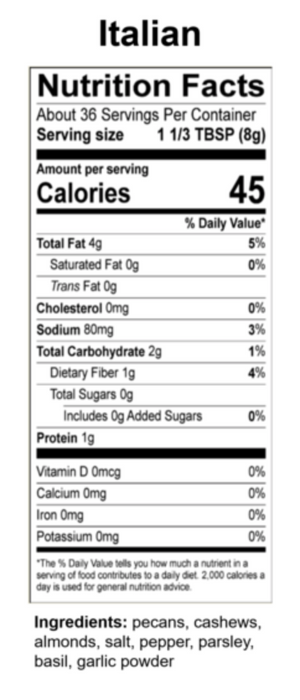 On Sale
Italian | Original Combo Pack
Appel Foods - Nut Crumbs - Bread Crumb Alternative - Gluten Free - Sugar Free - Low Carb - Low Sodium - Raw, Premium Nuts (Original & Italian) 2 pack

HEALTHY ALTERNATIVE TO BREAD CRUMBS: And you may just never look back from this tasty gluten-free, Paleo, and Keto-friendly bread crumb Alternative.

MADE FROM RAW, PREMIUM NUTS: Taste the difference with this natural and healthy texture and flavor booster for chicken, shrimp, eggplant, soups, and sauces.

MEET YOUR NEW FAMILY FAVORITE: Blended with spices you and your family both know and love, you're likely to see your favorite dishes vanish even faster!
Nut crumbs
It's a great idea since I can't have breadcrumbs anymore but I can't get them crisp enough for a coating. I will keep trying because I like the idea. Thanks
Delicious!!
I bought my first bag of Nut Crumbs in a cute, little specialty olive oil store in North Carolina. I was so happy I was able buy them online! I use my Nut Crumbs in so many different recipes! I've completely replaced bread crumbs!! Thank you for making this ingenious product!!
Love
Great product , great price efficient delivery
Italian | Original Combo Pack
These are replacing tradition breadcrumbs
I've wanted to reduce my carb intake and lower my cholesterol. These nut crumbs are a fabulous replacement. I've used them for chicken parmesan as well as when making fish fillets. My family loves them, and no one notices the replacement. They're so much more flavorful than bread crumbs.