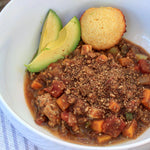 This chili is absolutely delicious, and the perfect fall dish. 
---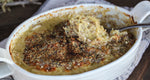 This keto-friendly version of the classic Mac N Cheese with a ranch twist + bacon is absolutely insane. It's the kind of cheesiness dreams are made of.
---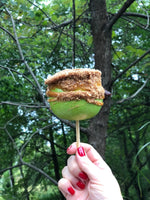 Who doesn't love a good caramel apple? Up your game by coating these beauties in both the Coffee Cacao and Pumpkin Spice Nut Crumbs. They are SUPER easy to make!